Being in the thick of a lockdown is difficult for anyone. It's even more difficult for moms who are juggling work, chores, errands, and keeping their kids occupied. All at the SAME TIME.
I know a lot of mamas out there who are struggling with finding exciting activities to do with their little ones. Watching the exact same episode of Paw Patrol every day can be a little bothersome, so it may be time to try something new. Fortunately, I have a few ideas that will hopefully ease a bit of the stress.
1. Number Games
Who says learning can't be fun? Check out these amazing tiny bowls from Shop Emmylou! They are perfect for colour matching, sorting, and understanding numbers. There are so many benefits to teaching young children how to sort objects and match shapes, including building visual perception and thinking skills. Plus, they'll have no idea they're using all that brain power because it's just so fun and engaging!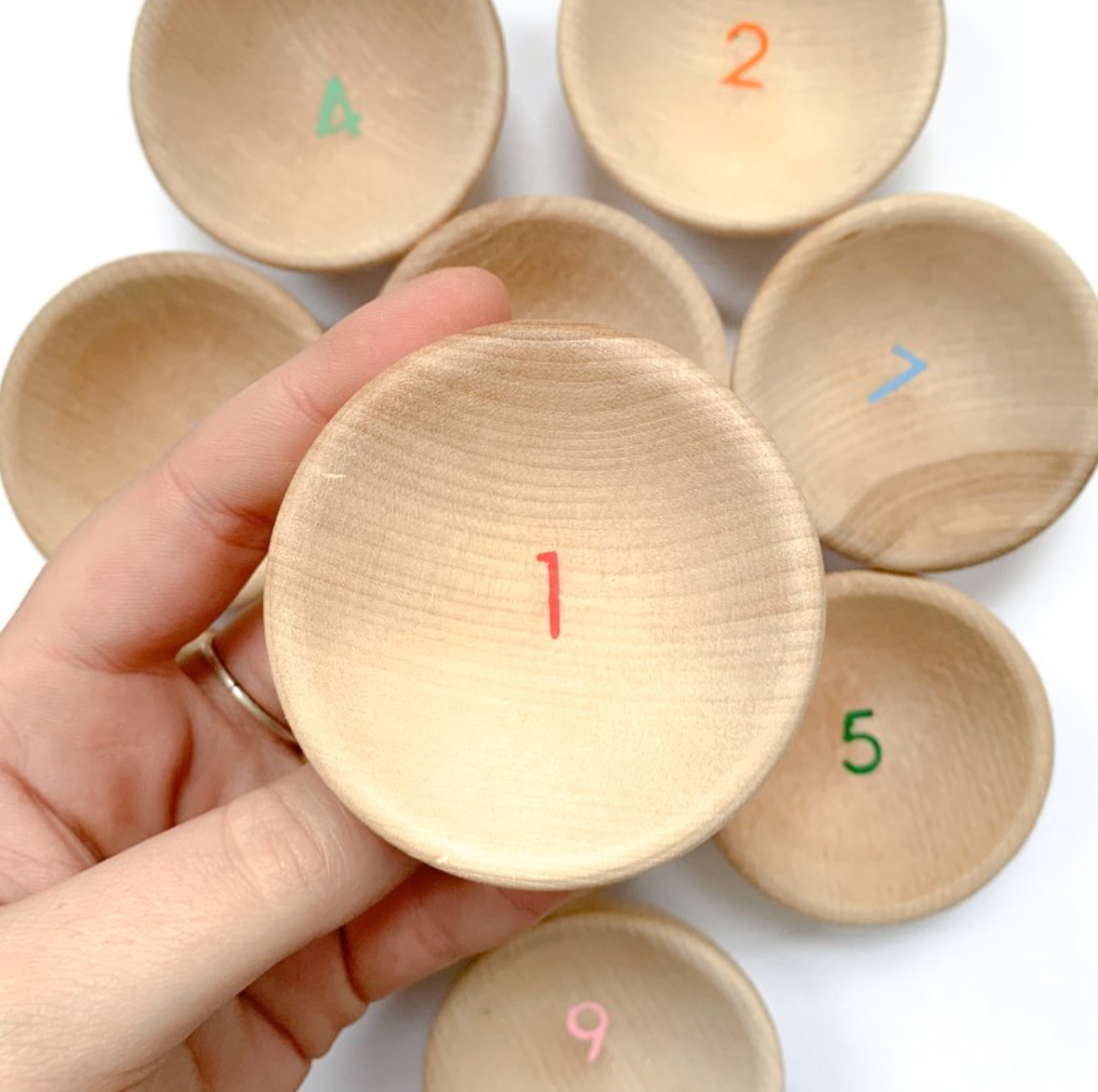 2. Nature Crafts
I remember, when I was a kid, my grandmother and I would always go for long nature walks. We would look on the ground for nuts, seeds, rocks, and pebbles. It was a fun activity and I wouldn't really think much of it. Little did I know, she had a creative plan the whole time. We would paint a turtle on a piece of paper and use glue to attach an old walnut as the shell! They were the cutest things ever, and I remember loving every second of making them.
If you live close to a lake or beach, another fun variation of this craft is to use an actual seashell as the turtle's back. You can paint it green, decorate it, or just leave it looking natural - whatever your heart desires!
3. Simple Snacks
Have you ever tried baking with a toddler? It could be fun, or it could be a total disaster. More often than not, it's the latter. Save the homemade, banana bread to make while they're napping, and go with something super simple to do with them! Frozen yogurt bites make the all-time perfect snack and fun activity. Let them help you use the blender, or allow them to do some stirring of the yogurt. Get your little one to squeeze the dollops out of the bag, or better yet, let them create anything they'd like with the yogurt! Healthy, fun, and easy - now you're speaking a mom's language.
4. Word Activities
Here's another exercise for your babe that is educational and fun all at once! Busy Bear Bags creates the best activity packs for littles, including this wonderful picture and word recognition game. They're perfect to use for homeschooling, travelling, or to just keep them busy during quiet time. Be sure to get your hands on one of these sets, as well as the animal flash cards or number solving bags that they offer!
5. Artistic Play
If you thought your child would like the turtle craft, they are going to LOVE this one! Keep them super busy for hours by putting some paint in a large freezer bag. Let your kiddo squish the paint around inside the bag, exploring all the different colours. Tape the bag up to a window, the floor, a table, or their highchair. You can also add a worksheet with letters or numbers to the bag as well! So simple and 100% mess-free.
I hope this cures a little bit of the lockdown blues and keeps the creative juices flowing. I can't wait to see all the beautiful creations you make with your little ones!
Stay safe, stay healthy, stay imaginative.
Cheers,
Emily